Organizational development
When all of a sudden "the day after tomorrow" is already "today"
The change's speed and particular unpredictability has increased rapidly in recent years. This also presents companies with constant new challenges. VUCA (Volatility, Uncertainty, Complexity, Ambiguity) describes this phenomenon in a structured and impressive way. Companies have to react faster and more agile to innovations, changed market conditions or shifting expectations of society, legislators as well as employees and customers in order to assert themselves in the market. As a company, it is important to have the courage to take creative and new approaches and to see these change as an opportunity.
The challenge of today is the attitude and the handling of change, transformation and complexity
There is no question that a successful organization cannot stand still. It is like a living organism that adapts to changing circumstances and learns to deal with them. This also applies in particular to the attitude of the people who work and collaborate in or around this organization. Many (digital) transformations and change projects fail because those responsible focus on purely technical or process-related points. The human being as an individual, his/her attitude and emotions towards the upcoming change are not sufficiently taken into account and prepared for the new circumstances, let alone actively integrated into new solutions.
Our consulting approach - as individual as you are
Our goal is to work with you to develop sustainable mechanisms and programs that encourage people on a technical, procedural, organizational and personal level to follow and support the new journey. We use a proven mix of tools, experience and mechanisms from organizational development and change management,
adapted to your company's needs
.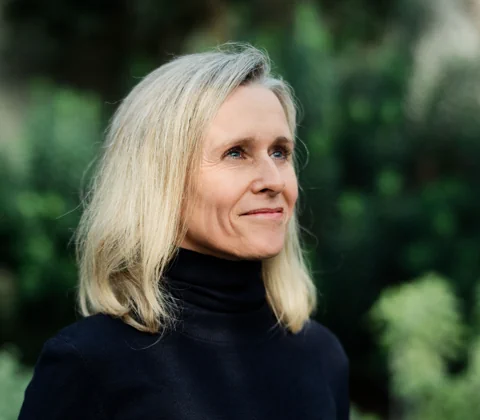 Is your organization changing as a result of your complex strategy project?
Whether you're introducing a new tool, revamping your customer and employee journey, or have a complex strategy project ahead of you - we'll be with you every step of the way. As individual as you are.
Nicole Kerber, Strategy Consultant & Partner
nicole.kerber@diselva.com