Assessment, review and due diligence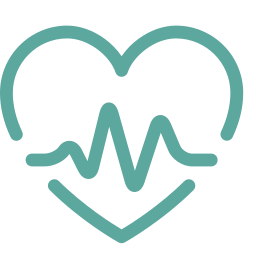 Reasons and objectives
The motivations for the requests we receive for reviews, assessments and due diligence vary widely - but the objectives are usually very similar:
Create a common, overarching understanding of XY across the company's various use cases
Assess the current state of the baseline (existing processes, data, and systems) for extending to XY from a business and technology perspective
Identify key issues and complexity drivers
Sharpen the common vision with the business stakeholders to narrow down the features
Define the approach (for the next project phases), the external rough costs and the internal resource requirements for the upcoming budgeting process
Framework conditions
The framework conditions of the requests also often have this common denominator:
The review, assessment or due dilligence is to begin immediately
and be completed as compactly as possible within 1.5 months
with gentle involvement of employees so as not to disrupt day-to-day business
Adaptable, three-step process model

We have developed a pragmatic three-step approach that can be adapted to your situation, depending on your objectives, preliminary work and budget.
Conducting the analysis - familiarization with all preliminary work & working sessions with key people
Preparation of the assessment - whether as a review, assessment or due diligence paper
Presentation of findings - the status quo assessment and recommendations for further action

Example with work sessions
Our approach is based on efficient, well-prepared and facilitated work sessions (numbering refers to the graphic) in 3 phases - here is an example for a 1.5 month project.
1-2 - Overview current requirements

Enhanced visibility into existing requests, documentation, process, and system
Current implementation topic 1, existing solutions topic 2
5-6 - Wide range of customer requirements
Typical customers 1-2 (varying degrees of typical characteristics & complexity)
7 - Customer requirements in-depth
Complex, demanding customer (potential pilot customer)
8-10 - Topic areas X, Y, Z
Challenging topics, key requirements, sharpening of common target images incl. visualizations
11-12 - Approach & Budget
Definition and challenge approach, budget, int. resources
Presentation of the results of the previous phases
Due Diligence
Our approach is also very well suited for sub-areas of due diligence, such as the company's digital situation.

Here, the regulations - but also the opportunities for cooperation - are often limited, so that more use must be made of existing documentation.

We would be happy to discuss with you in detail how we can adapt our approach to your due diligence sub-areas.