diselva leads companies in digital transformation - our service offering ranges from "strategic consulting" to "solutions delivered on the ground".
For us, leading always means consulting. Our sweet spot starts with the consulting approach our leaders have developed over more than a decade of projects.


Digital Transformation Strategy

The resulting roadmaps must also be put into practice - this is where we offer guidance and support on


Project management agile & classic


Organizational Development

As a technology-independent consultancy with many years of experience, the focus of our activities is on


Architecture Consulting


Business Consulting


Circular Economy


Assessment, Review and Due Diligence


Evaluation


Proof of Concept (PoC)
We do not stand for " producing paper ", but help our customers to bring the solutions into practice. It does not matter to us which of the following three variants the customer chooses:

Implementation by
a dedicated agency - we are happy to provide project support and ensure continuity in the process
by diselva - taking full project responsibility (we live project business for 20 years) with
by customers themselves - the trend towards insourcing has taken hold for the business-relevant parts of the digital transformation - we are happy to offer project support and continuity here as well.
Many companies have a big bow wave of digital transformation projects ahead of them and simply cannot get off the ground due to capacity constraints.
This is where we can help, so that your digital transformation does not stall:

Support on a Mandate Basis
Background to our services
The technological and cultural developments of the last two decades have significantly changed the way we live and work. Digital transformation is not utopia, but everyday life. We guide and accompany you, your employees and your company through these challenges.
The scope of our activities ranges from strategic, content-related consulting, defining technical architecture, designing solutions and implementing technological systems to transform your organization and processes in order to enable the change and growth of the future.
When integrating lightweight, flexible technologies into our clients' core systems, we ensure constant renewal over the long term and achieve a sustainable positive impact on value creation. We are experts in dealing with large, comprehensive solutions, as well as smaller, more specialized tools. We support you in the selection of the right software provider, through the design of the appropriate overall solution, to the implementation and further development of your platform and technical solution.
Our services in interaction
Our services are much more than stand-alone competencies, we stand for coherent and therefore functioning solutions.
Our services are in close and networked interaction with:
the solutions: We have combined the expertise in project management with the knowledge of software solutions and the necessary consulting - technology agnostic.
the technology: We know in depth the systems available on the market.

the projects: We know how to implement projects most effectively for our customers - whether classic or agile.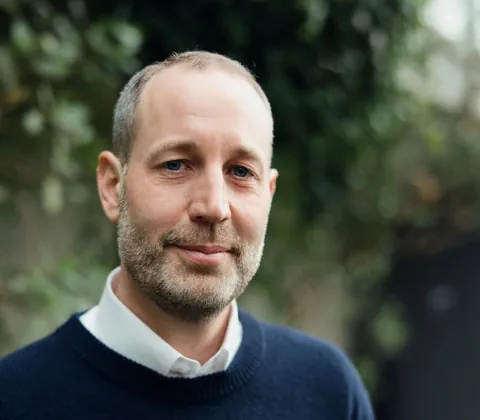 How can we help you?
Are there challenges where we can support you? We will be happy to put our services and skills to test for you.
Michael Pertek, CEO & Partner
michael.pertek@diselva.com