PIM - Product Information Management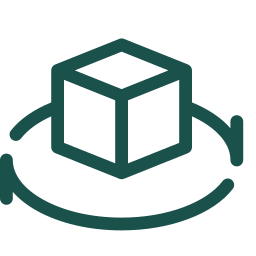 Product Information Management is an evergreen topic. Although the category is repeatedly interpreted differently by analysts and software providers have become creative in naming it: the task of product data management remains the same.
The product master data from the ERP or other sources must be:
must be consolidated in one system.
be efficiently enriched with marketing content, images and attributes by different stakeholders via simple interfaces.
be distributed to online channels such as websites, web stores or sales support and offline channels such as brochures.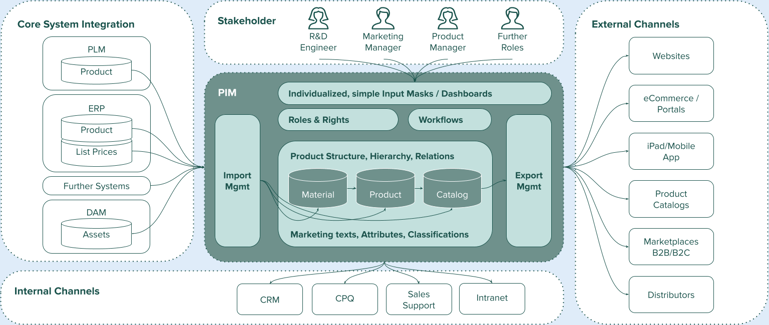 However, the complexity of PIM projects should not be underestimated. Because there are some challenges along the way:
Many internal stakeholders (e.g. Marketing, Product Management, Sales) and their requirements must be collected.
The entire chain of ERP-PIM channels, including data sovereignty and data flows, must be coordinated.
The design of the data model must consider the source side. Often, no "products" are mapped here, but only "materials". In addition, the output side must also be taken into account, since the compilation of classification to enable search and filter functions in eCommerce goes far beyond the attributes designed for print requirements.
A high product data quality has to be ensured before going live and how the migration is planned and executed. Both points are often underestimated.
We will help and guide you from the evaluation of the right system, through reviews of existing solutions, to the design, implementation and rollout of your new PIM.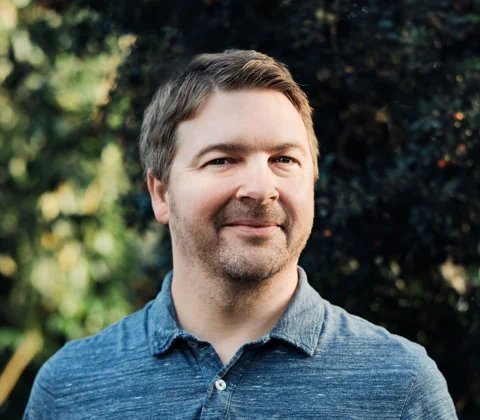 Do you want to bring your product data in line?
We are happy to help you - with a great deal of experience from 15 years of PIM projects and PIM connections with a focus on eCommerce - to master these challenges.
Jörg Brunschwiler, CCO & Partner
joerg.brunschwiler@diselva.com